Ethiopia: Fact-checking misleading images about hunger in Amhara
Ethiopia: Fact-checking misleading images about hunger in Amhara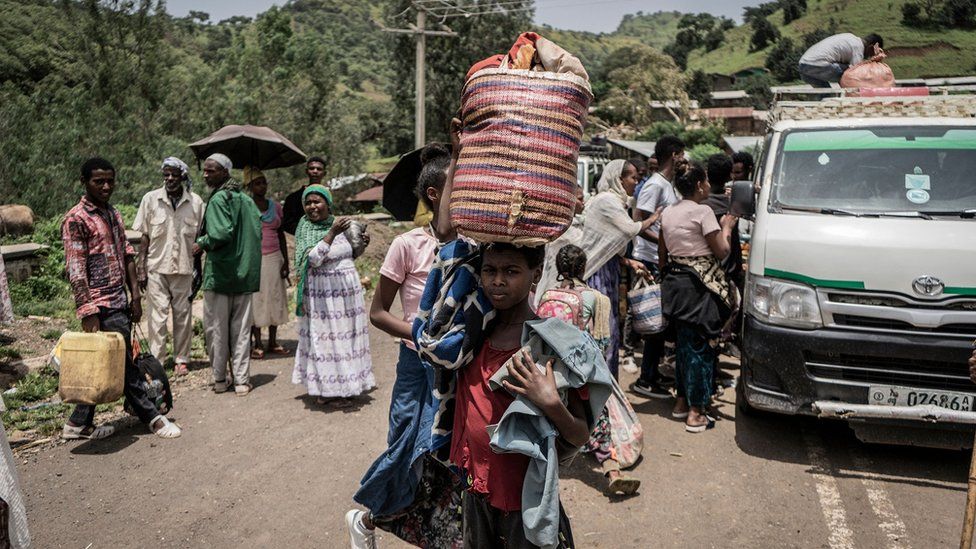 The spread of conflict from Ethiopia's northern Tigray region into neighbouring Amhara has displaced many thousands of people, leaving many desperately short of food.
Starting from โปรโมชั่น slotxo how much capital credit How long will it take to play? must also specify that when the prize money has been received how much profit to stop playing and if you lose money must also determine how much wasted to stop playing
Social media images have been widely shared showing malnourished women and children.
But we've found that some were taken elsewhere and at earlier times - from Somalia, Tigray and even from the famine in Ethiopia in 1984.
How serious are food shortages in Amhara?
The Ethiopian government puts the number of those displaced by recent fighting in the Amhara region at more than 500,000, and those in need of food at more than one million.
Some food aid has been reaching the region but the government says access to one of the worst-affected areas in Amhara's North Wollo district has been "hindered" by opposition forces.
"The TPLF's [Tigray People's Liberation Front] hindrance for humanitarian actors to reach civilians in need is worsening the situation," says Billene Seyoum, spokeswoman for Ethiopia's prime minister.
The TPLF disputes this and has blamed the government, saying it has put areas it controls under siege and cut off communications and electricity.
The UN World Food Programme (WFP) says while many thousands are in need of food in some parts of the Amhara region, "at this point we have no evidence of famine in North Wollo".
"[But] as the offensive continues and large areas remain inaccessible due to active fighting, food insecurity in this zone is serious," according to the WFP.
The misleading images
We have uncovered several misleading images used in a campaign to draw attention to the humanitarian situation in Amhara.
The image in the tweet below has been widely shared but it is not from Amhara.
We have traced it to 2011, where it was used in news articles reporting on the drought in the Somali region of Ethiopia, (also known as the Ogaden).
Some of the images in the next tweet, shown below, are also misleading.
The photo on the left was taken in Somalia, at a displacement camp south of the capital Mogadishu in 2011.
Topic starter
Posted : 20/09/2021 8:10 am