Zitouna TV: Tunisian station shut down after host reads anti-dictator poem
Zitouna TV: Tunisian station shut down after host reads anti-dictator poem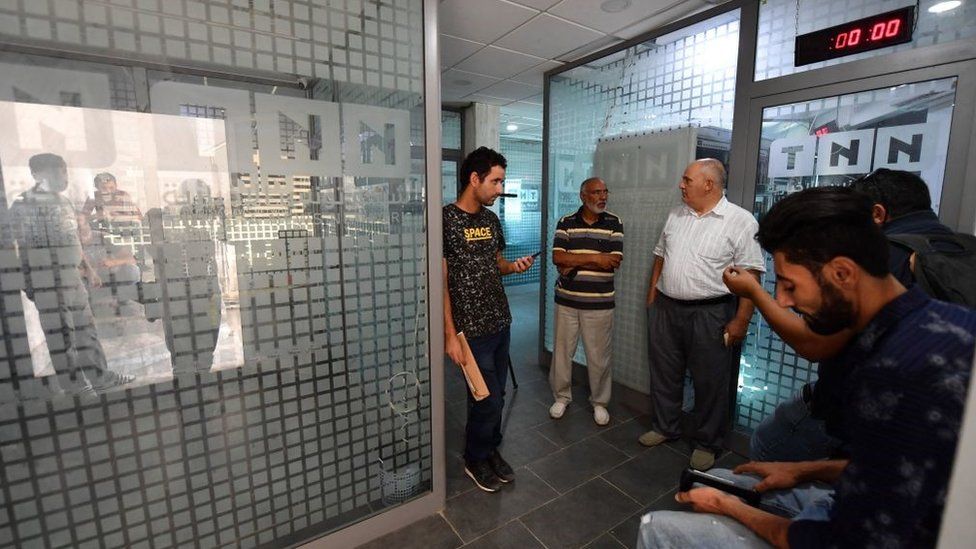 Tunisian authorities have shut down a television station after one of its hosts read an anti-dictatorship poem.
It may take some time. to เล่นสล็อต understand the game better But once you've caught the timing of the game's exit
Amer Ayad - a Zitouna TV talk-show host - has been arrested and accused of "undermining the security of the state".
Zitouna has been critical of President Kais Saied's recent suspension of parliament, and his assumption of almost complete control of the country.
State officials said the channel had been broadcasting illegally.
On Sunday, Ayad read out The Ruler by Iraqi poet Ahmed Matar on air. Matar is famous for his satirical and critical poems about dictators from the Arab world. Ayad was arrested soon after.
His detention is the latest in a series of arrests that have targeted journalists and lawmakers who had expressed their opposition to the president's measures.
On Wednesday, Zitouna posted on Facebook that security forces had stormed its studios and began damaging equipment.
"Zitouna has been broadcasting illegally for years," Nouri Lajmi, president of the Independent High Authority for Audio-Visual Communication, told the AFP news agency.
Topic starter
Posted : 07/10/2021 5:02 am