Vaccine refuser urges others to get jab after contracting virus
Vaccine refuser urges others to get jab after contracting virus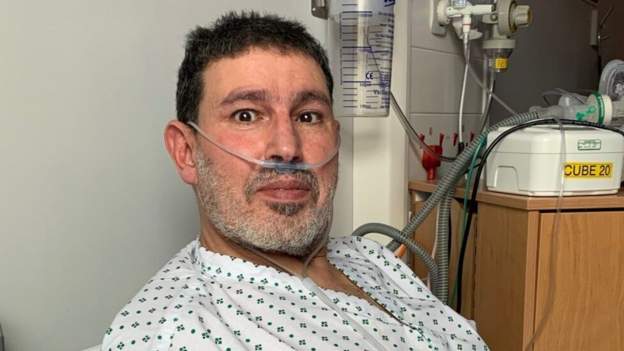 A Covid-19 vaccine refuser เข้าslotxo says he "stared death in the eyes" as he lay gasping for breath in hospital after catching the virus.
Abderrahmane Fadil, 60, was taken to Bradford Royal Infirmary earlier this month struggling to breathe.
The father of two says declining his vaccination invite in February has been "the biggest mistake" of his life.
"I was a bit reluctant and just thought I'll hold my horses and maybe get it later. I never really believed I would get Covid or it would make me so ill. I know differently now," he says.
He has thanked NHS staff for saving his life and is urging others to get vaccinated.
"I will never forget when the paramedics were taking me down the stairs and my kids were crying and looking at me," he says.
He spent nine days in hospital after becoming ill two weeks ago, and expects to be recovering for many weeks to come.
Topic starter
Posted : 30/06/2021 8:55 am